McGuinness Funeral Home
Serving Washington Township (Sewell) & Woodbury, New Jersey


Creating Healing & Meaningful Moments ...

At McGuinness Funeral Home, we believe that the true value of what we do is found in helping families create healing moments that allow them to love, share and truly memorialize the memories of a life-time.


There is great healing that comes in remembering, reflecting and honoring the life lived. We help families of all traditions and backgrounds meet their unique and individual needs during the time of grieving and loss.
Our Community Events
Monday, July 25, 2016

McGuinness Community Care is helping Mother's Cupboard get students back to school in style! You can help us by donating to our Back to School drive! Here's an idea of what students need: backpacks, tissues, folders, hand sanitizer, notebooks, pencil sharpeners, pencils, erasers, pens, highlighters, crayons, loose-leaf paper, markers, printer paper, index cards, rulers, binders, scotch tape, glue, glue sticks, stapler with staples, scissors, and calculators. You can bring your donations to either of McGuinness' locations: 573 Egg Harbor Road in Sewell OR 34 Hunter Street in Woodbury. Bring your donations between the hours of 8:30 and 5:00. Call 856-582-3800 if you would like to drop off items outside of these hours. Thank you for your support! We will be collecting items until August 31. Read more

Sunday, September 11, 2016

The latest tragic events in our great country and the world at large have left so many people wondering "why?" Why is there so much sadness and evil in this world? Why do bad things happen to good people? And there are so many other questions. Questions to which there may never be any answers. It's easy to feel helpless and without hope. Please join us on the 15th Anniversary of the attacks on our country, Sunday, September 11, 2016 at 7:00 p.m. at First Presbyterian Church of Woodbury Hts. (335 Elm Ave., Woodbury Hts., NJ 08097) for a Patriotic Prayer Service. This is an ecumenical service--all faiths are invited to join us. Together, maybe we can give each other the hope that this world needs. Please contact Elisha Elliott, Community Outreach Director, at 856-582-3800 or elisha.elliott@mcgfuneral.com to learn more or to register. Read more

Tuesday, September 20, 2016

Celebrate the start of summer by joining us for a relaxing morning sipping tea, enjoying wonderful light refreshments, and engaging in pleasant conversation! Tuesday, September 20, 2016, 10:00 a.m. Janet Kelleher from the AARP Speakers Bureau will come talk about how to protect yourself from fraud. This is a free, no-obligation event. Learn more about how to keep yourself and your loved ones safe from identity theft. McGuinness Community Care 573 Egg Harbor Road Washington Twp. (Sewell) All are welcome to attend. Kindly RSVP by September 12 to Elisha, Community Outreach Director, at 856-582-3800 if you and/or your guests would like to attend. Bring a non-perishable food item to help support our Mother's Cupboard food drive and enter to win a Wawa gift card! Read more
Featured funeral home Services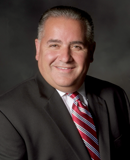 A Letter to My Community Family
Richard Bonczak
General Manager and Funeral Director, McGuinness Funeral Home
Read More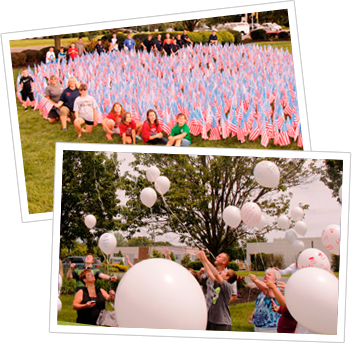 A Letter to My Community Family,
Perhaps it was the way a Dad hugged his child after they released a butterfly into our garden. Or maybe it was when a wife with tears in her eyes kissed a white balloon before she let it soar towards heaven. Or it could have been the breathtaking display of patriotism that our local Boy and Girl Scout troops created on our lawn honoring the lives lost on September 11th. Whatever glimpses of strength and hope we witness, they are the reasons we embrace our community and give back to those who so graciously support us.
The McGuinness family's purpose is to make a lasting, positive difference in the lives of our guests. We are committed to providing excellence in all we do. Here are just a few ways we exceed your expectations:
Building relationships - Our dedication to local youth programs and senior care services is seen in our sponsorship of sports teams, civic organizations and recreational activities for all ages.
Bringing comfort - You can count on us to listen when you need to be heard, to give you the resources you need, and to give you the assurance that you are not alone.
Bridging hearts - Our remembrance events (Butterfly Release, Balloon Release, A Heart Full of Memories) let you know that although your heart may be heavy, we are here to help bear the weight and give you peace and hope.
The McGuinness family has served the community for more than 60 years, and providing personal caring service continues to be our top priority.
Gratefully,




General Manager and Funeral Director, McGuinness Funeral Home
CLICK HERE TO CLOSE