McGuinness Funeral Home
Serving Washington Township (Sewell) & Woodbury, New Jersey


Creating Healing & Meaningful Moments ...

At McGuinness Funeral Home, we believe that the true value of what we do is found in helping families create healing moments that allow them to love, share and truly memorialize the memories of a life-time.


There is great healing that comes in remembering, reflecting and honoring the life lived. We help families of all traditions and backgrounds meet their unique and individual needs during the time of grieving and loss.
Our Community Events
Saturday, June 4, 2016

What is Honor Flight of Southern New Jersey? Its mission is to escort veterans to see their memorials. Honor Flight is sponsored by the students and faculty of Williamstown High School and VFW Post 1616 with help from local veteran and community groups. The next trip to Washington, DC to see the memorials is Saturday, June 4, 2016. There is no cost for veterans to attend this tremendous event. For more information please visit: www.sjhonorflight.org or call Pam and Ron at 856-589-5072. Read more

Saturday, June 4, 2016

Bring your lawn chair or beach blanket and join us on the lawn at our Washington Twp. location--573 Egg Harbor Rd., Sewell--and enjoy the sounds of South Philadelphia with the Fralinger String Band. The concert begins at 7 and the band will play two 45-minute sets. This is a rain or shine event. Refreshments will be served. Seating is limited: please register your attendance by June 2. If you have any questions or concerns, please call Elisha Elliott, Community Care Director, at 856-582-3800 or via email: elisha.elliott@mcgfuneral.com. Read more

Sunday, June 5, 2016

"Love is like a butterfly in so many, many ways. It brings a bit of sunshine even on gloomy days. It makes our souls feel lighter just to know it's there. And gives our spirits wings, as if floating in the air. It carries us to places that we never knew before. And comes in many sizes, shapes, and hues galore." Please join us for an afternoon of celebrating your loved ones. One member from each family attending will receive a live butterfly to release into "Marie's Memory Garden," located on the grounds of our funeral home at 573 Egg Harbor Road, Sewell (Washington Township). Fellowship and light refreshments will follow the release. Registration is required. Kindly RSVP to 856.582.3800 (Monday through Friday) 9 am — 4 pm or email elisha.elliott@mcgfuneral.com by May 25 to ensure a live butterfly will be reserved for your family. Seating is limited. Read more
Featured funeral home Services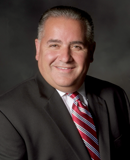 A Letter to My Community Family
Richard Bonczak
General Manager and Funeral Director, McGuinness Funeral Home
Read More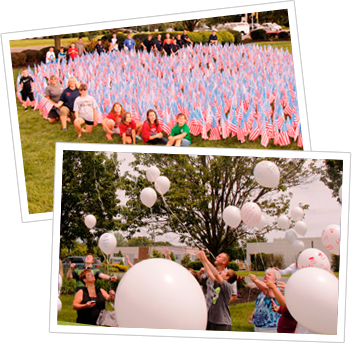 A Letter to My Community Family,
Perhaps it was the way a Dad hugged his child after they released a butterfly into our garden. Or maybe it was when a wife with tears in her eyes kissed a white balloon before she let it soar towards heaven. Or it could have been the breathtaking display of patriotism that our local Boy and Girl Scout troops created on our lawn honoring the lives lost on September 11th. Whatever glimpses of strength and hope we witness, they are the reasons we embrace our community and give back to those who so graciously support us.
The McGuinness family's purpose is to make a lasting, positive difference in the lives of our guests. We are committed to providing excellence in all we do. Here are just a few ways we exceed your expectations:
Building relationships - Our dedication to local youth programs and senior care services is seen in our sponsorship of sports teams, civic organizations and recreational activities for all ages.
Bringing comfort - You can count on us to listen when you need to be heard, to give you the resources you need, and to give you the assurance that you are not alone.
Bridging hearts - Our remembrance events (Butterfly Release, Balloon Release, A Heart Full of Memories) let you know that although your heart may be heavy, we are here to help bear the weight and give you peace and hope.
The McGuinness family has served the community for more than 60 years, and providing personal caring service continues to be our top priority.
Gratefully,




General Manager and Funeral Director, McGuinness Funeral Home
CLICK HERE TO CLOSE