McGuinness Funeral Home
Serving Washington Township (Sewell) & Woodbury, New Jersey

Creating Healing & Meaningful Moments ...

At McGuinness Funeral Home, we believe that the true value of what we do is found in helping families create healing moments that allow them to love, share and truly memorialize the memories of a life-time.


There is great healing that comes in remembering, reflecting and honoring the life lived. We help families of all traditions and backgrounds meet their unique and individual needs during the time of grieving and loss.
Click Here
Why I Should Plan My Funeral?
We're committed to supporting every Sewell & Woodbury funeral planning effort.
Our Community Events
Tuesday, November 11, 2014

According to the United States Code, Title 4, Chapter 1, Section 8: "The flag, when it is in such condition that it is no longer a fitting emblem for display, should be destroyed in a dignified way, preferably by burning." In an effort to honor our deceased veterans whose final disposition includes cremation, and to assist with the proper and respectful disposal of those flags that are no longer worthy of display, we are organizing a flag retirement program. It is our desire that the casket of every deceased United States Veteran whose family has elected cremation be draped with the United States Flag. Flags that are no longer suitable for display may be brought to our Woodbury Location at 34 Hunter Street, Woodbury, NJ 08096 or to our Washington Twp. Location, 573 Egg Harbor Road, Washington Twp., NJ 08080 Monday through Friday between 9 AM and 4:30 PM. We thank you in advance for your help in making this program a reality and for all you do for our veteran community everyday. Read more

Sunday, January 25, 2015

It's not something anybody wants to talk about, but it is something that should be talked about. Learn more about how you can protect your assets and help eliminate stress on your family by making your final decisions now. Sunday, January 25, 2015 3:00 p.m. First Presbyterian Church of Woodbury Hts. 335 Elm Ave., Woodbury Hts. (use the Fourth St. entrance) RSVP to Elisha Elliott, Community Outreach Director of McGuinness Funeral Home, at 856-582-3800 by January 22. During this seminar, you will learn the following from a certified pre-planning counselor and a financial lawyer: • Take control of your future and reduce your family's stress. • Take the guesswork out of funeral plans. • Save money and leave your family with more room to grieve. • Make arrangements that fit your lifestyle. • Feel secure in your investment. This is a free, no-obligation seminar. All are welcome and we encourage the family decision-makers and their loved ones to ask questions and to explore their options. Read more

Tuesday, January 27, 2015

Join us for our next tea social where you can learn about the best way to care for your skin during the winter. There will be a chance to win a basket of teas and other goodies--become eligible by attending and registering! This event will take place on Tuesday, December 9 at 10:00 a.m. at our Washington Twp. location: 573 Egg Harbor Rd., Sewell, NJ 08080. All are welcome to attend to enjoy a relaxing morning sipping tea and eating scrumptious refreshments! If you have any questions or concerns or would like to register, please contact Elisha Elliott, Community Outreach Director, at 856-582-3800. Read more
Featured funeral home Services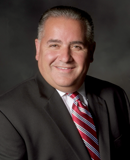 A Letter to My Community Family
Richard Bonczak
General Manager and Funeral Director, McGuinness Funeral Home
Read More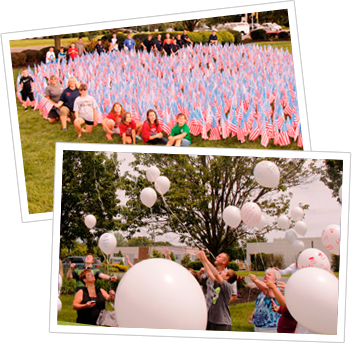 A Letter to My Community Family,
Perhaps it was the way a Dad hugged his child after they released a butterfly into our garden. Or maybe it was when a wife with tears in her eyes kissed a white balloon before she let it soar towards heaven. Or it could have been the breathtaking display of patriotism that our local Boy and Girl Scout troops created on our lawn honoring the lives lost on September 11th. Whatever glimpses of strength and hope we witness, they are the reasons we embrace our community and give back to those who so graciously support us.
The McGuinness family's purpose is to make a lasting, positive difference in the lives of our guests. We are committed to providing excellence in all we do. Here are just a few ways we exceed your expectations:
Building relationships - Our dedication to local youth programs and senior care services is seen in our sponsorship of sports teams, civic organizations and recreational activities for all ages.
Bringing comfort - You can count on us to listen when you need to be heard, to give you the resources you need, and to give you the assurance that you are not alone.
Bridging hearts - Our remembrance events (Butterfly Release, Balloon Release, A Heart Full of Memories) let you know that although your heart may be heavy, we are here to help bear the weight and give you peace and hope.
The McGuinness family has served the community for more than 60 years, and providing personal caring service continues to be our top priority.
Gratefully,




General Manager and Funeral Director, McGuinness Funeral Home
CLICK HERE TO CLOSE