McGuinness Funeral Home
Serving Washington Township (Sewell) & Woodbury, New Jersey

Creating Healing & Meaningful Moments ...

At McGuinness Funeral Home, we believe that the true value of what we do is found in helping families create healing moments that allow them to love, share and truly memorialize the memories of a life-time.


There is great healing that comes in remembering, reflecting and honoring the life lived. We help families of all traditions and backgrounds meet their unique and individual needs during the time of grieving and loss.
Our family would like to wish your family a safe and happy Fourth of July!
Our Community Events
Tuesday, June 2, 2015

Hearts United Against Cancer is a 501(c)(3) non-profit corporation based in Southern New Jersey. Our mission is to deliver Care & Comfort Bundles to men, women, and children going though cancer treatment for all types of cancer. Hearts United Against Cancer has a variety of ways that we accomplish this mission. Locally, we deliver Care & Comfort Bags to hospitals and treatment centers. We also deliver Care & Comfort Baskets to individual Cancer Heroes. Our Care & Comfort Boxes are shipped to Cancer Heroes outside of the local tri-state area. Some items that you can donate and will help make up a Care & Comfort Bundle include: art supplies, art kits, bandanas, books, candles, candy, coloring books, coffee mugs, dvds, electronic accessories, games, gift cards, gloves, gum, hats, homemade blankets, nail care items, photo albums, pillows, pillow pets, puzzles, puzzle books, reusable water bottles, scarves, slippers, socks, small electronics, sports items, stationery, stuffed animals, toiletries, toys. Hearts United Against Cancer is an all volunteer organization. Each one of us has dealt personally with cancer, individually or through supporting a loved one. This first-hand experience gives us the heart, empathy, and spirit that we bring to each and every part of our organization. Please consider donating to this tremendous mission. You can bring your donations to our Washington Twp. (Sewell) location--573 Egg Harbor Road, Sewell, NJ 08080--between the hours of 9:00 a.m. and 4:30 p.m. Please call Elisha Elliott, Community Outreach Director, at 856-582-3800 if you have any questions or concerns. Thank you! Read more

Saturday, August 22, 2015

Do you know of a child who has recently experienced the death of a parent, brother or sister, grandparent or close friend? Camp Firefly may be able to help. Moorestown Visiting Nurses & Hospice offers a variety of counseling and free grief support services to our South Jersey community. Camp Firefly is a 2-day overnight camp for bereaved children ages 7-14 that is held at the YMCA Camp Matollionequay, Medford, NJ. This year, Camp Firefly will be held from 9:00 a.m. Saturday, August 22 to 4 p.m. August 23, 2015. There is no charge to attend. Space is limited. Please apply before June 30. Call 856-552-1300 or visit their website at www.moorestownvna.org. At Camp Firefly, campers will spend the weekend in a caring, nurturing environment with a team of grief professionals, volunteer counselors, and peers who have had similar experiences. Traditional camp activities such as canoeing, hiking, arts & crafts, and cookouts will be combined with specialized bereavement activities designed to help the children cope with the loss of their loved one and overcome their grief. Read more
Featured funeral home Services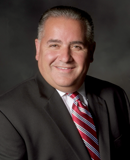 A Letter to My Community Family
Richard Bonczak
General Manager and Funeral Director, McGuinness Funeral Home
Read More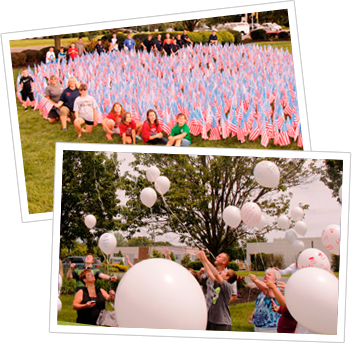 A Letter to My Community Family,
Perhaps it was the way a Dad hugged his child after they released a butterfly into our garden. Or maybe it was when a wife with tears in her eyes kissed a white balloon before she let it soar towards heaven. Or it could have been the breathtaking display of patriotism that our local Boy and Girl Scout troops created on our lawn honoring the lives lost on September 11th. Whatever glimpses of strength and hope we witness, they are the reasons we embrace our community and give back to those who so graciously support us.
The McGuinness family's purpose is to make a lasting, positive difference in the lives of our guests. We are committed to providing excellence in all we do. Here are just a few ways we exceed your expectations:
Building relationships - Our dedication to local youth programs and senior care services is seen in our sponsorship of sports teams, civic organizations and recreational activities for all ages.
Bringing comfort - You can count on us to listen when you need to be heard, to give you the resources you need, and to give you the assurance that you are not alone.
Bridging hearts - Our remembrance events (Butterfly Release, Balloon Release, A Heart Full of Memories) let you know that although your heart may be heavy, we are here to help bear the weight and give you peace and hope.
The McGuinness family has served the community for more than 60 years, and providing personal caring service continues to be our top priority.
Gratefully,




General Manager and Funeral Director, McGuinness Funeral Home
CLICK HERE TO CLOSE